Angelica Baylor's Jesus Year
How Family, Faith, Talent, and Moxie Led to Debut Album "#33"
Neo-pop artist, Angelica Baylor, is a 33-year-old Virginia native making big waves following her debut release, aptly titled, "#33". The album itself is a culmination of years of hard work and big moves, both behind the scenes and front and center stage. Baylor, who is lovingly nicknamed Jelly, has deemed this her Jesus year, where she hopes to share each obtained skill and God-given talent with the world. Starting most notably with her recent album release concert.
---
A First-Person Show Review
The live show of any artist is, in my humble opinion, the ultimate test of the performer. Angelica Baylor's padded resume and melodic earworm of a single, "No Matter What ", had me more than intrigued. Would her performance stand up to her accolades? I was excited to find out.
It was July 23rd and the humidity of the evening was palpable. I rolled up my window, secured my wide brim hat and walked into Central Station, otherwise known as KC's Music Alley. This venue has hosted a wide range of acts in downtown Fredericksburg, VA over the years. I was, indeed, moons away from the hardcore shows I snuck out to attend at 17. Thankfully, no temporary toilet paper ear plugs would be necessary for this event.
As I swung open the weighty wooden door I was met with professional signage fit for an album release concert. To my left was the merchandise table and I was thrilled to see adorable sunflower fans for sale; because as I mentioned it was a very hot day.
The tone of the night was set with the sincere kindness and overt excitement radiating from each person I spoke with. This group of folks were the textbook definition of good vibes.
After grabbing an ice-cold libation, I found my seat and quickly went into observation mode. Each chair was adorned with a small bag of jellybeans which I thought was a sweet touch considering Baylor coined her fans as her 'jellybeans'. The VIP tables to my right and left steadily began to fill as did the seats all around me. It was a full house with attendees dressed to the tens. I was living for the high heels and three-piece suits. The anticipation had certainly peaked when Ray Pope, Baylor's manager and longtime collaborator, took the MC position. After making all the appropriate introductions, thank-yous, and congratulations opening act Trey Jones took the stage.
Decked in zoot-suit swag Jones and his accompanying singers and band mates were set to impress. His vocals floated with ease from a smoky baritone to a bird pitched falsetto without missing a beat. His latest single "Before We Say Goodnight" was the perfect pairing of keys and guitar licks that left the track drenched in sophistication. Trey expressed his gratitude to his background singers and made sure to dedicate his performance to his fiancé.
Baylor met Jones a couple of years ago through church and she asserts he has been blowing her mind ever since, "The amount of control he has over his talent and his absolute humility…there was no way I wasn't going to invite him to perform". The crowd's response indicated we were all very glad she did.
Baylor took the spotlight, and it was like a scene straight out of a southern daydream. There she stood the ever glamorous, literally sparkling, Baylor with a stylish matching fan to boot. At this point I was completely enamored. Her banter with the crowd was honest and thankful and really highlighted her character and I must admit I am a sucker for someone who is just a good person. After taking the time to address her jubilation of headlining a sold out show it was time to let the good music and the good times roll.
"Can't Let Go" was the unlikely marriage of the intricate guitar plucking of a rock ballad alongside honey vocals. The back lights illuminated the supremely skilled background vocalists who melded with Baylor with an unspoken ease. This genre bending track had me wondering is there anything this crew can't do?
No song had me quite as excited as "Whoa Daddy". It's a real game changer and rump shaker with the essence of a Virginia parade party. Where are a couple pom poms when you need 'em? The freshly placed harmonies adorned the fun punchy chorus throughout, but the slick guitar solo brought this big song down to a surprising sizzle. This song is certainly built for radio play.
Speaking of radio play, romance sells and "No Matter What" fits the bill. It could easily accompany that feel good movie you watch on repeat or you via your headphones on the train ride to see your long-distance sweetheart. Baylor performed this with a carefree breeze behind each word that made me feel lighter and more hopeful in some way.
Following the carefully curated set, complete with outfit changes, I was surprised to find out that everyone would have a chance to meet with Baylor and take photos to commemorate the evening's festivities. Ray Pope grabbed my hand and told me to follow him to the adjoining room where I was able to introduce myself properly and have my photo taken with Baylor, who was just as sweet off stage as she was on. I felt like I was a part of something truly special and when a concert invites you in not just as a spectator but a full-blown participant it's impossible not to be impressed.
Angelica Baylor & Ray Pope

Baylor showing off those pearly whites

A little warm? No problem!

Performing the song "Where Would I Be" with collaborator spoken word artist Lee Jones.

A cotton candy mermaid fantasy of an outfit

Glowing for all to see.

"The Angelics" aka The Jellybean BGVs. Left to right: Whitney Harris, Angelica Baylor, Shakara Monique Tuck, Trey Jones

Oh yeah Angelica let me borrow her fan for this post show photo. Left to right: Lori Micsky, Angelica Baylor, Tricia Callahan
---
Post Show Q&A
How long have you known music would be a part of your life?
This is going to sound so cliche but forever…my mom and her entire family are singers; she is an elementary school music teacher…They had a group called 'The Jones Family'. My first time singing I was four. So essentially forever, but Senior Year of High School was when I knew I was really going to move forward with it.
I noticed that you have a performance in Tappahannock VA and as a former resident I was curious how/why you booked a show there?
I used to work for WRAR in Tappahannock, it's just home and a comforting place to go back to. They (the community) have been waiting for me to do something, so it had to be a stop.
How do you define yourself musically and do you feel it will change or expand in the future?
I definitely think it will expand in the future, as of now, I would deem myself a neo-pop artist and what that is to me is neo-soul meets pop. Where Erykah Badu is my absolute favorite and Jill Scott is second. I love the pop sound, it's joyful and gets you up singing and dancing
How would you describe your album "#33"
This album is little pieces of everything I've learned rolled into one…It's my first album but it's been 33 years, that's why I felt like I couldn't corner myself.
Tell me more about your new single "No Matter What"
Kelly Nicole Price wrote the lyrics for "No Matter What". She also wrote the lyrics for Beyonce's "Deja Vu", so she may know a thing or two about putting a love song together. Ray Pope (her manager) sent her some tracks and "Heavenly" was the original title and I just knew I wanted that track. I don't trust myself yet, to write" –Her and Pope tried to write lyrics, but it came out too choppy for a good old fashioned love song– It's a vibe and it needed to float. It was perfect, I couldn't have asked for a better single
Anything you can share about the accompanying music video?
The funniest thing was being on the bike, which was like an adult tricycle, but still, I haven't been on a bike in 15 years. I was still like please don't let me fall off my bike and it did tilt, it didn't feel like the sturdiest – Despite the video portraying that quiet peaceful confidence Baylor insists– I was struggling but overall, it was so much fun. I had a blast having my sister there. The wind is in my hair, and I am feeling great.
Is there a church performance your family still reminds you of?
Hitting this one high note in particular "I came down from heaven and HEEEE rescued me –We both let out a little giggle out as she sang the bit–
Any advice for upcoming artists?
Sing every time you get. Know your worth. You have to be your biggest cheerleader and your biggest fan. In a crowd someone may not like you, but someone thinks you're the hottest thing smoking. Have a team of support so when you aren't feeling your best, they will be there to lift you up. Every day won't be a star kind of day, but your team will still make you feel like a star.
Silly Questions
What artist, band, and/or type of music are you into this very second? Song that is currently on repeat is Tank and The Bangas track "Quick" The horns and flutes bring that New Orleans flare.
I hear you enjoy the show "Bob's Burgers". Do you have a favorite episode? "Nude Beach" the health inspector replacement (Tommy) was just enjoying himself and his performances even if no one else was.
Do you actually like jellybeans? If so which type or flavor? I am actually not a big fan of jellybeans, unless they are the Starburst kind.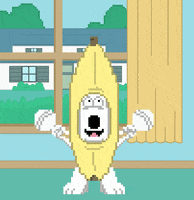 What is your go-to current or long-time favorite snack?
Reese's Peanut Butter Cups or a peanut butter and jelly sandwich. I melt the sandwich in the microwave to make the peanut butter melt some. It typically ends up in a soupy mess but it's delicious.
---
---
UPCOMING SHOW-CLICK LINK FOR TICKET INFO
GO TO ANGELICABAYLOR.COM FOR FULL TOUR SCHEDULE & MORE INFORMATION